This is an old revision of the document!
---
Table of Contents
How to translate romcenter to your language ?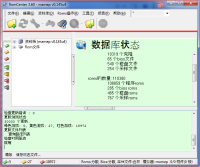 First, go to the forum and check if your transation is not yet available.
All required files are included in romcenter distribution in "romcenter/languages/template" folder.
Romcenter uses <country>.mo files located in "romcenter/languages/"
Select language
There is no setting to select the language yet. To change the current language in romcenter, go to "romcenter/languages/", and rename the language you want to <your_country>.mo.
Ex: To use German language in france, save fr.mo to fr-bak.mo, and rename de.mo to fr.mo.
To use english language (default), rename \languages\ to \languages_bak\.
Prepare environment
Locate <country>.po file and open it
If you want to update an existing <country_code>.po file:
Locate it and open it

Go to "Catalog/update from pot"

Select templatexxx.pot and click 'ok'. This will sync the strings with the latest romcenter release.
If you want to create a new translation:
Translate
Fill the missing translations and check the other ones

Save the file. This will produce a compiled file (.mo)
Test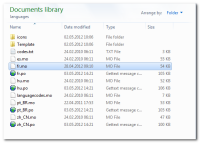 Run romcenter. Strings must now be translated.

Verify all forms, menus and messages to see if it's correct.

Post the new file in the forum for distribution
Help and support: Forum